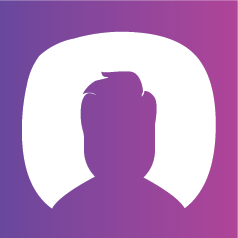 Populace is the world's-best community platform for visualizing popular places.  We catalogue, predict, and interpret crowd density with a map-assist capability. This 'first of it's kind' capability provides our users with an advanced look of popularity of their favorite local venues.
Populace is also the next evolution for the daily deals industry, and extends the value proposition for both retailers and consumers.  Think of Populace as Waze meets Groupon. Our solution allows for the customization and targeting of offers based on current capacity and inventory.  Populace does so in a unique way, with location-based sensitivity, for users that are already browsing the local area.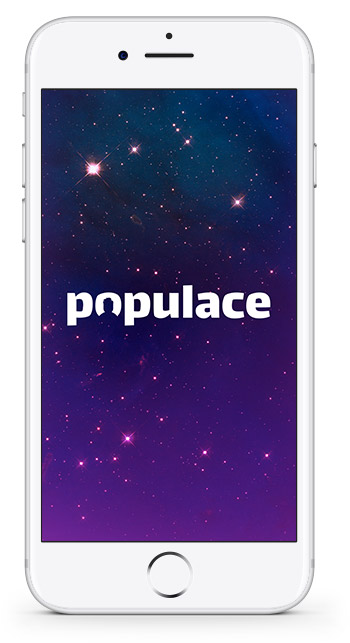 Have Fun
Checkout where the crowds are. Join them or avoid them, with Populace you now have a choice.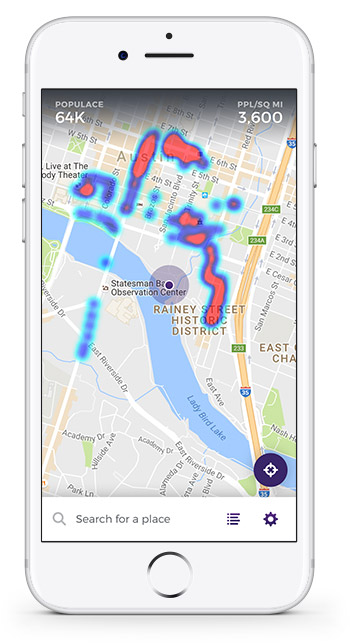 Save Time
Our system blends social media with internet devices to visualize the popularity of specific places.
Advance Notice
By knowing when things are getting crowded, you can get there first and save your favorite place.